First of all, I'm excited to be back in Texas. After a long summer away, it feels good to finally be back home. We're quickly approaching my favorite season on the Upper Texas Coast. Galveston Bay fly fishing will heat up as the weather cools down in the weeks to come.
After the Labor Day rush, summer crowds start to dwindle, temperatures gradually begin to drop, and fishing cranks up. All things considered, October and November are the two best months of the year for redfish in the Galveston area. If the past few years are any indication, we should be in for another incredible fall on Galveston Bay.
Galveston Bay Fly Fishing Photos:
The photos below are a few of my favorite Galveston Bay fly fishing photos from recent years.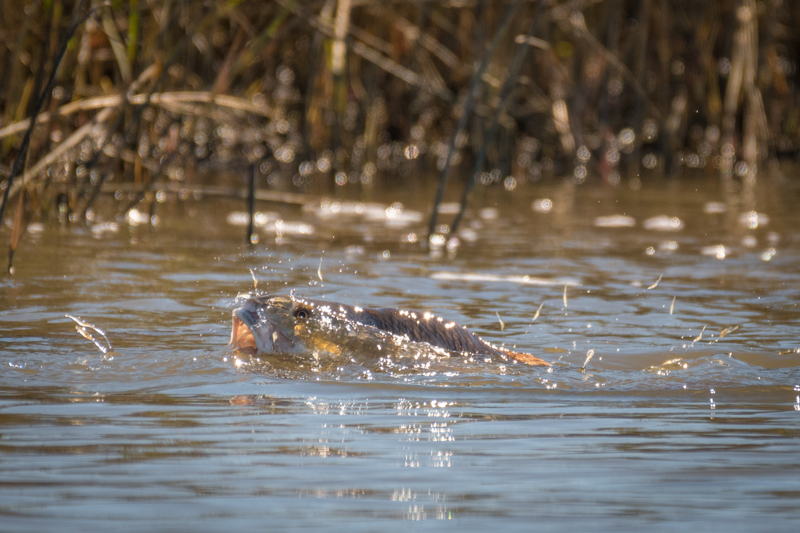 Many shrimp hatches occurring during the fall months which cause an overabundance of grass shrimp. As a result, redfish will gorge themselves on shrimp in Galveston Bay in the coming months. Consequently, small shrimp flies are most productive.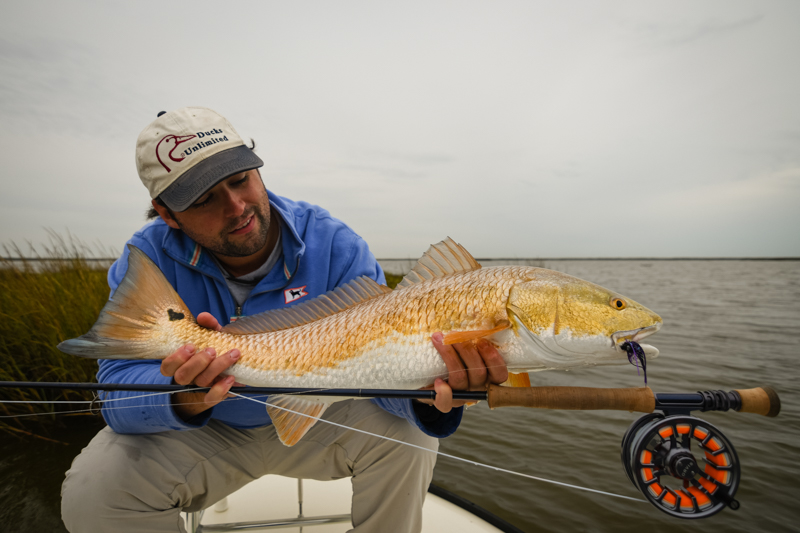 Fly fishing is really productive on cloudy days when redfish are traveling in big schools. Their bright colors also make them an easy target.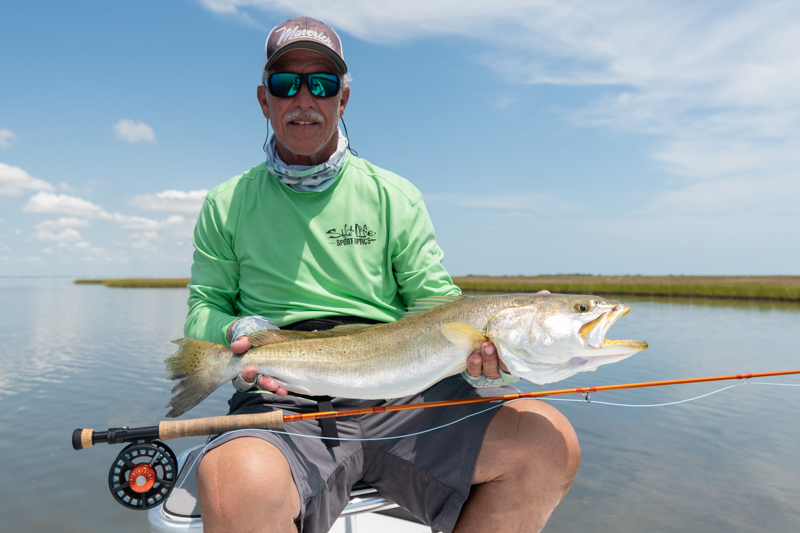 Galveston Bay can also produce some trophy speckled trout like this huge 29″ specimen.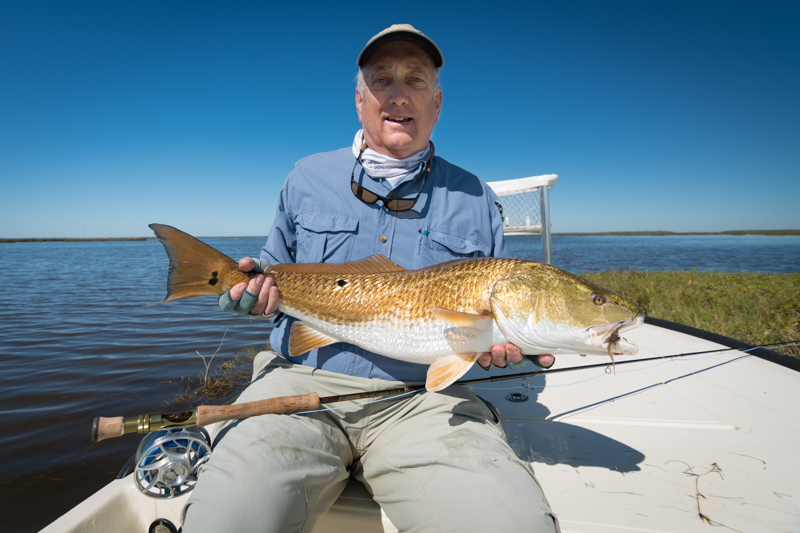 When conditions are favorable fly fishing in the Galveston area is usually lights out.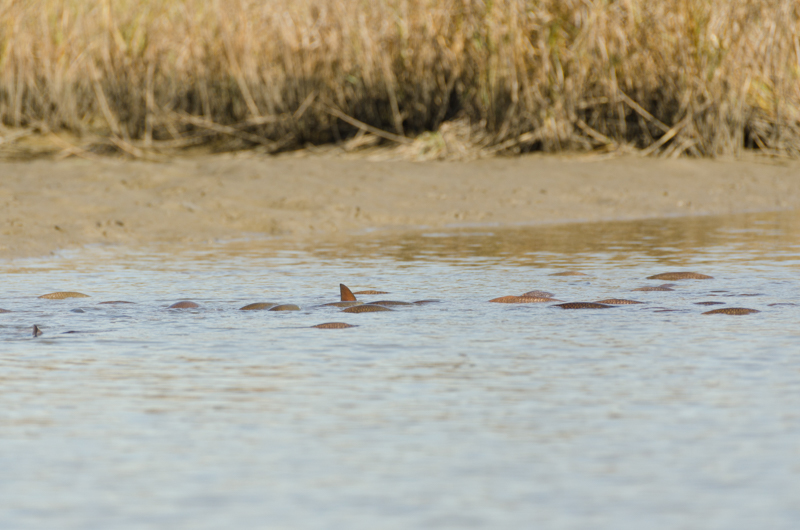 Big schools of redfish are a common occurrence due to low water levels. It's like "shooting fish in a barrel" when this scenario is present.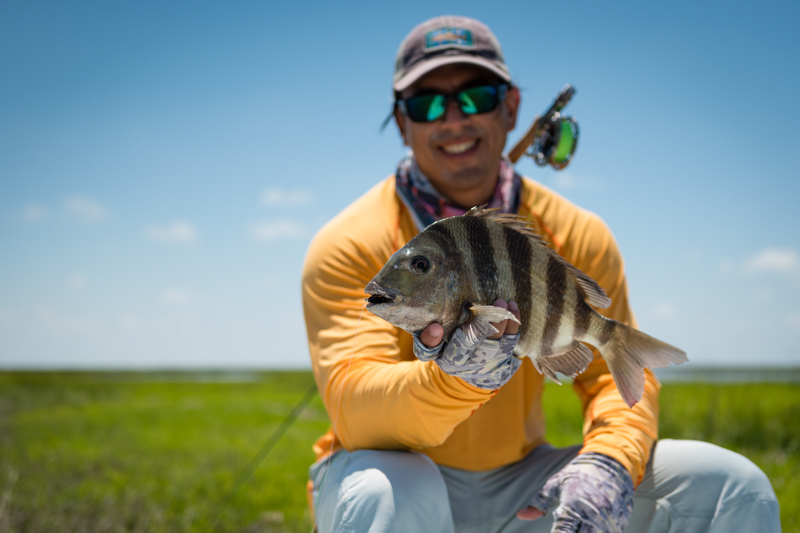 Sheepshead are another fun species to target in the fall. In contrast to other times of the year, sheepshead willingness to take flies usually increases during the cool months.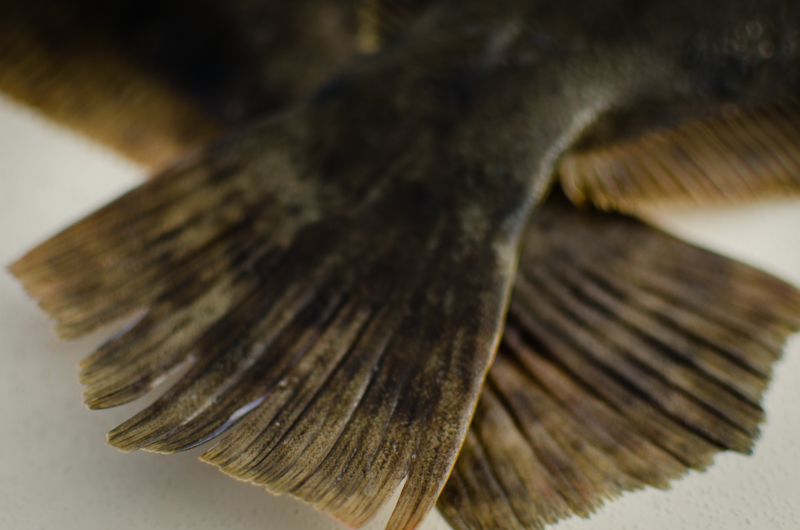 Flounder fishing on Galveston Bay is awesome during the fall months. This is also when flounder begin their annual migration to Gulf of Mexico to spawn.